Vacation Bible School
Keepers of the Kingdom
PREPARING CHILDREN TO SURVIVE IN TODAY'S WORLD
We are engaged in an epic battle for the hearts and minds of our youth. Every day, they're bombarded with lies about who they are, who their Creator is, and where their salvation comes from.
Thankfully, God has given his children armor to wear in this battle between truth and lies, light and darkness, good and evil.
With this VBS, your kids will learn how they can be part of God's kingdom through salvation in his Son and will be equipped with the armor of God to become Keepers of the Kingdom and stand strong in today's battle for truth.
June 4-8 6:00-8:00 PM Ages 3 thru 5th Grade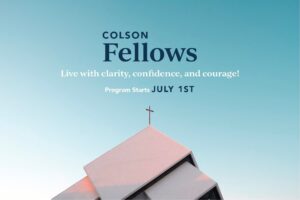 Join us at FBC Surfside Church (in person) of the Colson Fellows Program.
What will you learn?
– Connect your Christian Worldview with Biblical Wisdom
– Discern and analyze the issues and ideas through God's truth, beauty, and goodness
– Articulate why God's truth is both True and Good
– Respond to cultural "flash points"
– Help yourself and others navigate all of life from a consciously & thoughtfully Christian perspective
Commitment:
– Learn, Grow, Flourish with others while developing a Strong Biblical Perspective of God's World.
– Monthly meetings with others from July 2023 to April 2024