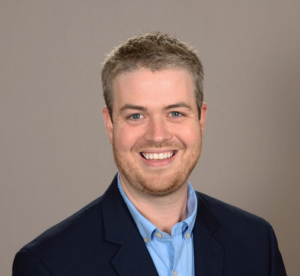 Dr. Nathan Sweet
Lead Pastor
Nathan and his wife Kelli are blessed to have two amazing children, Jayson and Danielle. They have lived in the Grand Strand since 2019 when Nathan became the Pastor of First Baptist Surfside. Nathan is a native of Greer, SC but grew up in Lugoff, SC. When first married, Kelli and Nathan moved to Raleigh, NC to pursue seminary while Nathan was a Student Pastor. Nathan has a B.S. in Computer Engineering from USC (Go Gamecocks), his M.Div. in Christian Ministry and a Ph.D. in Christian Leadership from Southeastern Baptist Theology Seminary. Nathan's heart is to faithfully teach the Word of God expositionally, see the church grow as disciples of Christ, and mobilize the church to reach the nations for the gospel!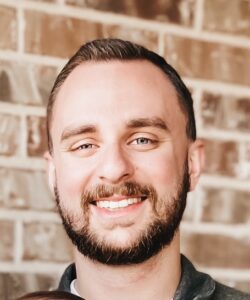 Adam Heaney
Student & Young Adults Pastor
Adam has been the Student and Young Adult Pastor since March 2022. He grew up in Kissimmee, FL, and at the age of 17 he was invited to church by a friend. A faithful Sunday School teacher shared the gospel with him and Adam surrendered his life to Jesus that night. Adam surrendered to God's call to vocational ministry at age 19. Soon after, he moved to Plant City, FL where he met his wife, Linsey. Adam and Linsey married in 2019, and a year later they moved to Fort Worth, TX to pursue seminary. While in Texas, Adam served as an intern at Prestonwood Baptist Church, and then God led Adam and his family to FBC Surfside. Adam is a graduate from Midwestern Seminary with a BA in Interdisciplinary Studies and plans to pursue an MA in Biblical Counseling. Adam and Linsey have an energetic toddler, Daniel, and are expecting their second child.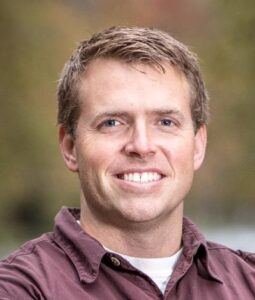 Michael Bond
Worship Pastor
Michael was called to be the Worship Pastor at FBC Surfside Beach in Sept 2022. Michael graduated with a BA Degree in Church Music from North Greenville University in 2006. Michael has served in worship ministry for over 15 years. He enjoys engaging others to live a life of worship. He and his wife Kari have 3 children, Spencer, Sarah, and Gracie. It has been a blessing for him to be able to serve in his home town of Surfside.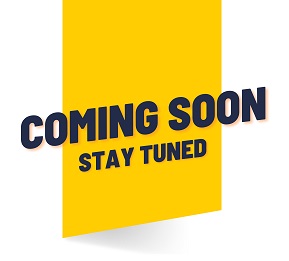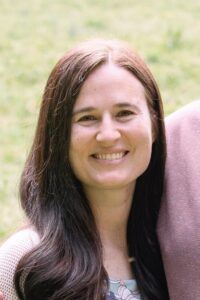 Kari Bond
Kari has played the piano since she was 9 years old. Also at that age, she accepted Christ into her heart as her personal Savior and Lord. Kari earned her B.A. in Christian Studies at North Greenville University in 2006 She enjoys gardening, being married to her husband (Michael) of 16 years, and homeschooling her three children (Spencer, Sarah, and Gracie).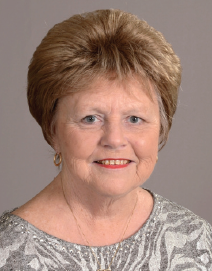 Darlene Dunlow
Darlene began working as a church secretary in 2005 after moving to Myrtle Beach from Virginia. She enjoys helping the members get connected in the church family to grow in a relationship with each other as they serve the Lord and community. Darlene married her high school sweetheart, JL, and they have two sons and an amazing daughter-in-law. She enjoys spending time with her family, traveling, and supporting the Virginia Tech Hokies!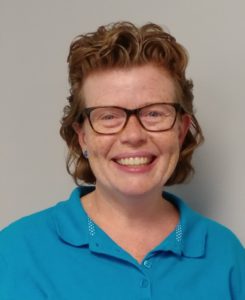 Myra Johnson
Born and raised in Alabama, Myra relocated to South Carolina in 1989. Since then, she met and married her husband Lundy. They have lived in the Upstate area, Midlands, and now the beautiful Grand Strand since 2004. She and her husband are blessed with three children and have been members of First Baptist Surfside since 2006. As Clemson graduates, both she and her husband enjoy cheering on the Tigers every chance they get. Myra is thankful and honored to serve as the Financial Assistant here at First Baptist Surfside.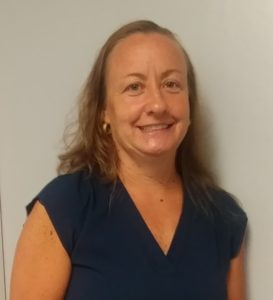 Kris Ferro
WeeSchool Director
Kris has been part of the WeeSchool family since 2008 and became the director in 2019. She is originally from Queens, New York and has lived in Murrells Inlet for 19 years. Kris and her husband, Phil, have been married for 18 years and have two children, Marissa and Kyle. When not working she enjoys spending time with my family and friends and traveling.